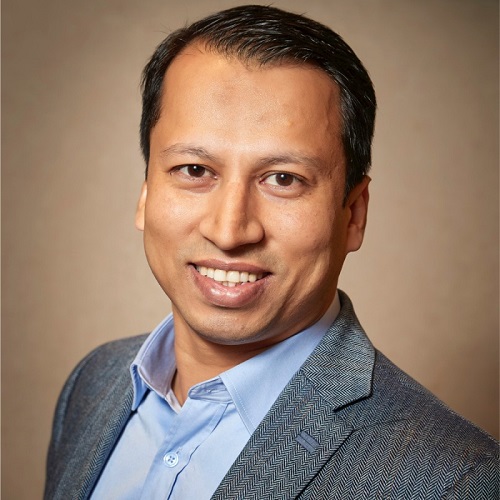 This is Kazi Ahmed
Kazi pioneers as a Head of Strategic Initiatives with Region International, China.
"In LEO Pharma, I have relentlessly broken my comfort zone and expanded my vision to new horizons that were previously inaccessible. LEO Pharma has taken my professional dimension to a whole new level."
In my role, I am responsible for leading the Chinese commercial team responsible for launches of our innovative portfolio. My position entails that I provide scientific strategic and operational expertise for medical affairs activities such as scientific data generation, competitive landscape analysis and utilization of insights.
LEO Pharma's leading position within medical dermatology combined with my extensive international working experience within the pharmaceutical industry made it a natural choice for me to join the company. I was intrigued by LEO Pharma's significant progress in the clinical development of its pipeline products, its high aspirations of growth and by the commercialization process which is advancing at full speed.
LEO Pharma's leap into the biological sector makes it a very exciting time to be part of the company. For me, it is appealing that there are great opportunities for individuals who want to help the company grow and that my colleagues are very helpful. I feel that I am working with professionals whom I can learn from and that they will push me to take on new and challenging opportunities.
To me pioneering means engaging people to embrace change through efficiency and innovation.
Kazi Ahmed
Head of Strategic Initiatives
Region International, China