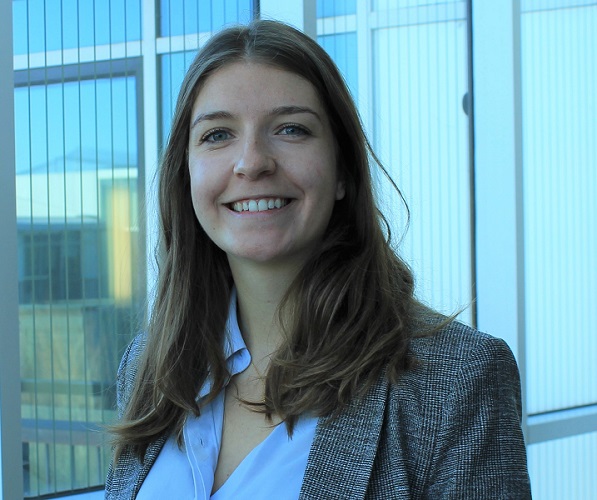 This is Célia Picard
Célia pioneers as a Medical Science Liaison with GBU Thrombosis, France .
"As an MSL, I must constantly gain new expertise. This is highly satisfying as it forces me to be on a perpetual search for information which is fed by my daily interactions with health care professionals"
In my job as a Medical Science Liaison within thrombosis, my mission is to be a scientific expert and act as the link between healthcare professionals in the field and the Headquarters of the pharmaceutical laboratories. It is a region-based position which means that I am to implement a regional medical strategy based on the specific characteristics of our exact area. It also implies great autonomy and independence, and I truly enjoy having such a pivotal role.
Every day, I work to achieve various goals to support LEO Pharma's ambition to always strive towards innovation. This forces me to be proactive and seek pioneering synergies between different professional fields in order to optimize the care pathway. LEO Pharma has a strong desire to improve and digitize our interactions with healthcare professionals, and the new remote communication channels have added a whole new dimension to my job no matter if I am engaging with internal colleagues, external experts or even at congresses.
My biggest source of satisfaction in my job truly is the many interactions I enjoy daily. I am in close contact with people at all levels, and this gives me a central role as conversations happen both within and across internal departments.
To me pioneering means knowing how to renew oneself and adapt to a rapidly changing environment
Célia Picard
Medical Science Liaison
GBU Thrombosis, France